Development

Agricultural Education Key to African Development


School Garden to empower youth 4 2morrow

After three years of supplying rural local schools with foods programs services, we realized there was no result. In 2013, PUAP started it first agriculture educational project and ever since, we are motivated to understanding the keys to the development of children and their future livelihoods are adequate nutrition and education. The People United Against Poverty International Inc., self-efficient projects partners with 36 schools in rural Liberian villages to empower students by providing farming education to young people as priorities in their education development. The reality facing the millions of children, however, is that these goals are far from being met.

Nobody can concentrate and learn on an empty stomach and what about the children? Good nutrition plays an important part in children concretion and in a child's education progress. Children who go to school hungry cannot learn at all. In the long term, chronic malnutrition decreases individual potential and has adverse effects on productivity, incomes and national development. Thus, a country's future hinges on its children and youth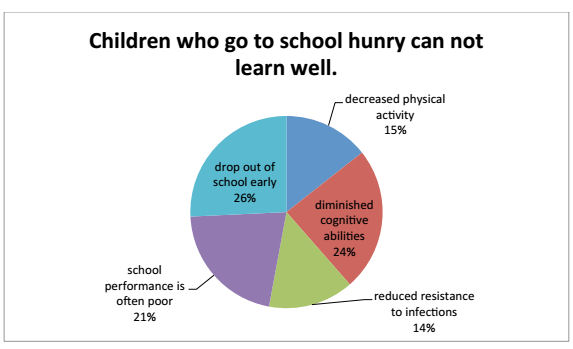 People United Against Poverty International

schools gardens projects


Investments in garden nutrition and in education are essential to break the cycle of poverty and malnutrition in Liberia rural areas. PUAP believes that school age children can make an important contribution to their countries' efforts to overcome hunger and malnutrition, and that school gardens can help to improve the nutrition and education of children and their families in both rural villages' areas where there are lands to farms.

The Liberia rural agriculture development project is seeking for supporters to adopt one of our 36 schools in the effort to empower the student's school gardens as the platform for educating students. In this regard, the schools agriculture development will be way to better nutrition and education.


How the gardens are manage:

PUAP empower the schools to create learning garden of moderate size, which can be easily managed by students, teachers and parents which included a variety of nutritious vegetables and fruits. Food systems are the unifying concept. "From plot to pot", students learn how to grow, tend, harvest and prepare nutritious seasonal produce, in the educational settings of the classroom, the garden, the kitchen, the school cafeteria and the home. The experience promotes the environmental, social and physical well-being of the school community and fosters a better understanding of how the natural world sustains us. PUAP schools agriculture development approaches are linked with home gardens reinforce the concept and open the way for the exchange of knowledge and experience between the school and the community.

PUAP has prepared this Manual to assist school teachers, parents and communities. It draws on experiences and best practices of running school gardens all over the world. Classroom lessons are linked with practical learning in the garden about nature and the environment, food production and marketing, food processing and preparation and making healthy food choices.


This Manual can be found in our Resource

Learning Center:


We hope that the Manual will be a useful tool for all those who wish to start or improve a school garden with the aim of helping school children to grow in both mind and body.

As Partner:


Supplying the materials necessary to set up a garden (seeds, hoes, rakes, composting boxes, etc.).
Encouraging knowledge exchanges between communities, through visits to other gardens and the creation of regional networks.
Guaranteeing a daily supply of fresh and healthy food to local communities.

Help us create a thousand schools gardens in rural Liberia, West Africa!

To adopt a school vegetable garden, fill in the attached form and send us a donation via bank transfer.